Factories need to do various works under one rooftop at any given time like assembling, packing, pressing, maintaining, testing, processing, storing and many more. Factories typically ordinarily consume both electrical power and heat energy and expend a lot of diesel for power generation. Solar PV Module Manufacturer can help subside your diesel power bills, and in some criteria even grid consumption depending on energy levy. The energy utilization design for various kinds of factories depending on its procedure and necessities.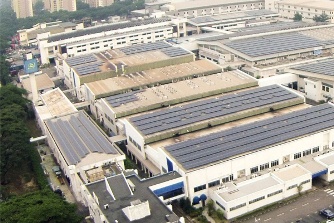 The Solar Solution Can Able To Handle The Electric Load Of
Processing Equipment (welding, etc.)
Air conditioner
Computer
Refrigeration
Air Compressors
Other electrical equipments
Manufacturing and processing equipment typically account for almost half the electrical load in the factory.